Bouncy Castle Hire in Benfleet, Essex
Welcome to CB Bouncy Castles, your go-to provider for Bouncy Castle Hire in Benfleet! We bring our top-notch bouncy castles and other inflatable activities to the people of Benfleet and beyond. We specialize in bouncy castle hire, providing a wide range of options for both children and adults. Whether you're planning a school event, a fun day, or a special party at home or in the garden, we have the perfect inflatable for you. From princess-themed castles to Peppa Pig bounce houses, disco domes, and slides, we offer a wide selection of exciting options to choose from. Our soft play selection is perfect for younger children, providing a safe and fun environment for them to play and explore. We also offer a range of extras, including ball pits, games, and themed packages, to make your event even more special. Bookings can be made online, and delivery is available to a wide range of areas, including Basildon, Rayleigh, Southend, and Billericay. Contact us today to check availability and make a reservation for your special event.
It's not just about providing a bouncy castle - it's about the smile on their faces.
Why Choose CB Bouncy Castles
Our team at CB Bouncy Castles is committed to making your event a success. We go above and above to deliver premium gear and first-rate customer service because of this. Our inflatables are made with children's safety in mind and are meant to provide them all with a safe and enjoyable time. We routinely repair and clean our equipment to guarantee that it is always in excellent condition. In this manner, you can relax and concentrate on making memories.
We are also pleased to announce that, as of January 2005, we have been PIPA registered, further confirming our dedication to offering high-quality inflatable entertainment. We are the best alternative for bouncy castle hires in Benfleet thanks to our dedication to quality and safety as well as our extensive selection of options for various events. We also provide Marquee hire in Benfleet for wedding functions and parties with our popcorn cart hire service.
An Array of Themed Castles to Choose From
Customers can discover a bouncy castle that matches the theme and aesthetic of their event by selecting from a variety of themes, such as Princess, Jungle, Unicorn, Dinosaur, Ocean, and more. Whether you're searching for a traditional castle, an obstacle course, or a castle with a special theme, CB Bouncy Castles offers everything you need. The tagline highlights the range of choices offered so that consumers may pick the ideal bouncy castle for their event.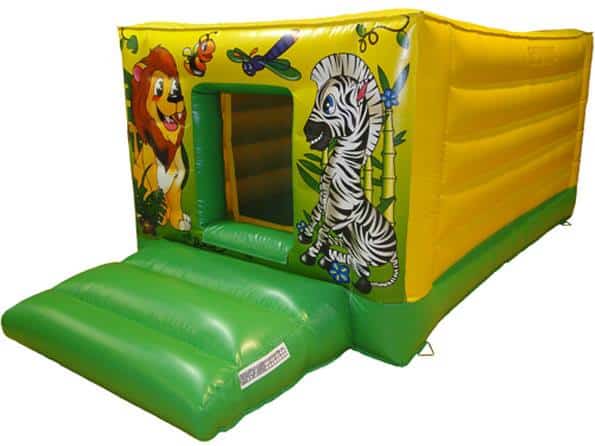 Suitable for All Ages and Occasions
At CB Bouncy Castles, we understand that planning a family event can be stressful, especially when it comes to keeping everyone entertained. That's why we've put together a range of packages that cater to all ages, from young children to adults. Our full package includes bouncy castle hire, soft play selection, and a ball pit hire, disco domes,  ensuring that there's something for everyone to enjoy. However, we also know that every family is unique, which is why we're happy to work with you to create a customized package that meets your specific needs and preferences.
Whether you're planning a birthday party, family gathering, or community event, our goal is to make the process as easy and stress-free as possible, so you can focus on having fun and making memories with your loved ones. Get in touch with us today to learn more about our packages and how we can help make your next event a success.
Flexible Booking and Delivery
We believe in making things as simple as possible for our customers, which is why we provide an online booking system that makes hiring a bouncy castle simple. With our flexible delivery and pick-up options, you can have a bouncy castle delivered directly to your home at a time that is convenient for you. And if you have any questions or issues, our helpful customer care team is always available to help.
About Benfleet
Benfleet is a town located in the county of Essex, England, situated on the northern bank of the Benfleet Creek, which runs into the River Thames. The town has a rich history and a range of amenities for residents and visitors alike, including a range of shops, restaurants, and parks. Some popular websites related to the area include:
Safe, Exciting, and Affordable: Book Your Bouncy Castle Today
So why wait? Book your Essex bouncy castle hire in Benfleet, Essex today, and let the good times roll! CB Bouncy Castles is committed to providing you with a fun-filled and memorable experience, so you can focus on creating lasting memories with your loved ones. Contact us today to find out more about our services and how we can help make your next event a success.