Bouncy Castle Hire in Stock
Welcome to CB Bouncy Castles, your go-to provider for Bouncy Castle Hire in Stock! We bring our top-notch bouncy castles and other inflatable products to the people of Stock and beyond. Whether you're planning a birthday party, family gathering, school event, or any other celebration, we've got you covered with our wide range of safe and exciting options. Our goal is to bring joy and laughter to your special event, and we take pride in providing excellent customer service and high-quality equipment. So why wait? Book your bouncy castle today and let the good times roll!
It's not just about providing a bouncy castle - it's about the smile on their faces.
Why Choose CB Bouncy Castles
At CB Bouncy Castles, our team is dedicated to making your event an unforgettable one. That's why we go above and beyond to provide top-quality equipment and outstanding customer service. Our bouncy castles are designed with safety in mind and are built to ensure that all children have a fun-filled and protected experience. To ensure that our equipment is always in top condition, we maintain and clean it regularly. This way, you can focus on creating memories without worry.
We are also proud to be PIPA registered since January 2005, further demonstrating our commitment to providing safe and quality inflatable fun. Our commitment to safety and quality, combined with our wide range of options for all occasions, make us the ideal choice for bouncy castle hire in Stock.
An Array of Themed Castles to Choose From
With a range of themes to choose from, including princess, jungle, unicorn, dinosaur, ocean, and more, customers are sure to find a bouncy castle that fits their event's theme and style. Whether you're looking for a classic castle, an obstacle course, or a castle with a unique theme, CB Bouncy Castles has you covered. The slogan emphasizes the variety of options available, so customers can select the perfect bouncy castle for hire.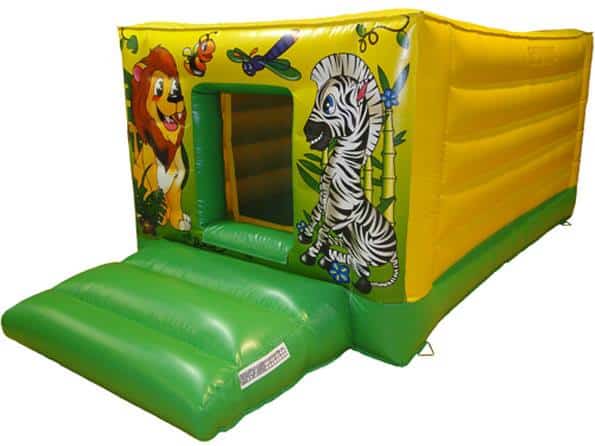 Suitable for All Ages and Occasions
At CB Bouncy Castles, we believe that fun and excitement should be for everyone, which is why our bouncy castles are suitable for all ages and occasions. Whether you're hosting a birthday party for kids, a family gathering, a corporate event, or a school festival, our bouncy castles are designed to bring joy and excitement to people of all ages.
Our versatile inflatables are not limited by age or event type, making them an excellent choice for any celebration. With a range of themes and sizes to choose from, you can be sure that we have the perfect bouncy castle to fit your needs. Our commitment to safety and quality ensures that all children who use our equipment will have a great time while staying protected.
Flexible Booking and Delivery
We believe in making things as easy as possible for our customers, which is why we offer an online booking system that makes the process of hiring a bouncy castle seamless. Our flexible delivery and pick-up options mean that you can have a bouncy castle delivered right to your doorstep, at a time that suits you. And if you have any questions or concerns, our friendly customer service team is always on hand to assist you.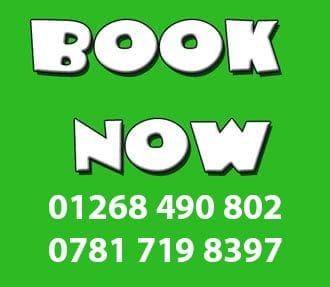 About Stock
Stock is a village located in the county of Essex, England. It is a charming and picturesque village with a rich history and a range of amenities for residents and visitors alike. Some popular websites related to the area include:
So why wait? Book your bouncy castle hire in Stock today and let the good times roll! CB Bouncy Castles is committed to providing you with a fun-filled and memorable experience, so you can focus on creating lasting memories with your loved ones. Contact us today to find out more about our services and how we can help make your next event a success.